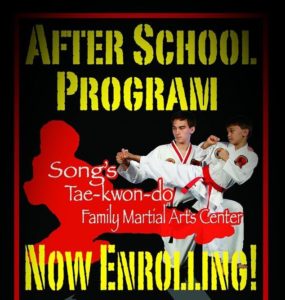 We're excited about the newest addition to our martial arts curriculum…Our After School Program!
Song's After School Program Offers:
Pick Up at the Schools
Homework Help
Daily Taekwondo Class
Training in Life Skills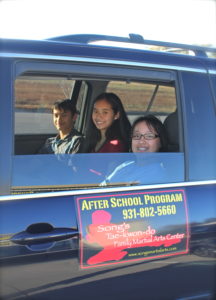 We now offer a daily pickup service at several schools in the Clarksville area! Our list of schools is expanding all the time.
Your child will be picked up straight from school, and brought to our new Exit 4 location where our qualified staff will assist them with their homework, as well as leading them in daily taekwondo classes.
Your child will gain all the benefits that martial arts provide, all while enjoying a friendly, encouraging environment each afternoon!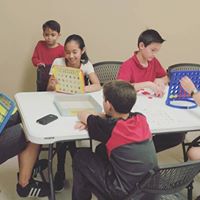 After homework and taekwondo class are completed, students will enjoy some supervised downtime to interact with other students.
Parents will enjoy more quality time with their children each evening. We've helped them complete their assignments, and made sure they enjoyed some physical activity, now you get to enjoy some down time with them!